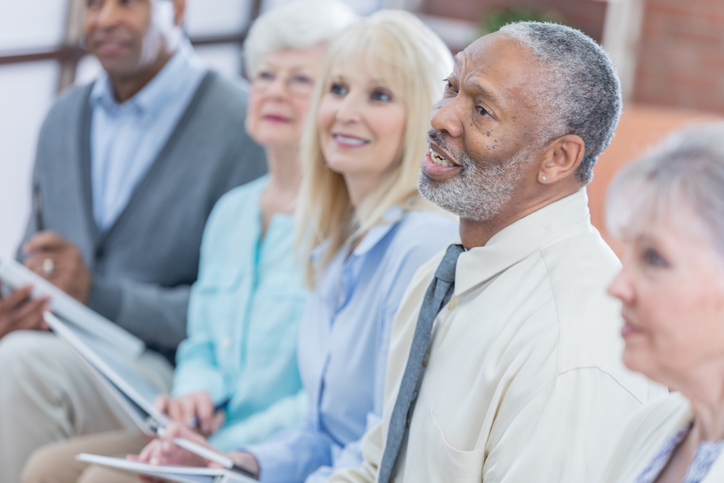 Saint Luke's Mid America Heart Failure Support Group
60
60 people viewed this event.
Saint Luke's Mid America Heart Failure Support Group
Share experiences, challenges, and successes while learning how to live your best life with heart failure.
Our featured speaker is Race Shepherd, MS, RD, LD. The topics will include heart failure nutrition including information about healthy and unhealthy fats and low sodium cooking. He will also share recipe resources and the options to flavor food without salt.
The session will be followed by general discussion and sharing facilitated by the Saint Luke's heart failure team.
This free community heart failure support group meets quarterly for heart failure patients, their family, and friends.
In-person event
Tuesday, May 23
1 p.m. – 2:15 p.m.
Saint Luke's Hospital of Kansas City
Hartzler Conference Room
4401 Wornall Road
Kansas City, MO 64111
Parking – follow signs to Lot A (ER Entrance)
Lot B (turn left)- Enter the building and conference room will be on the left just past the elevators
Lot A (turn right) – Enter the hospital and follow the signs to the heart institute and the conference room