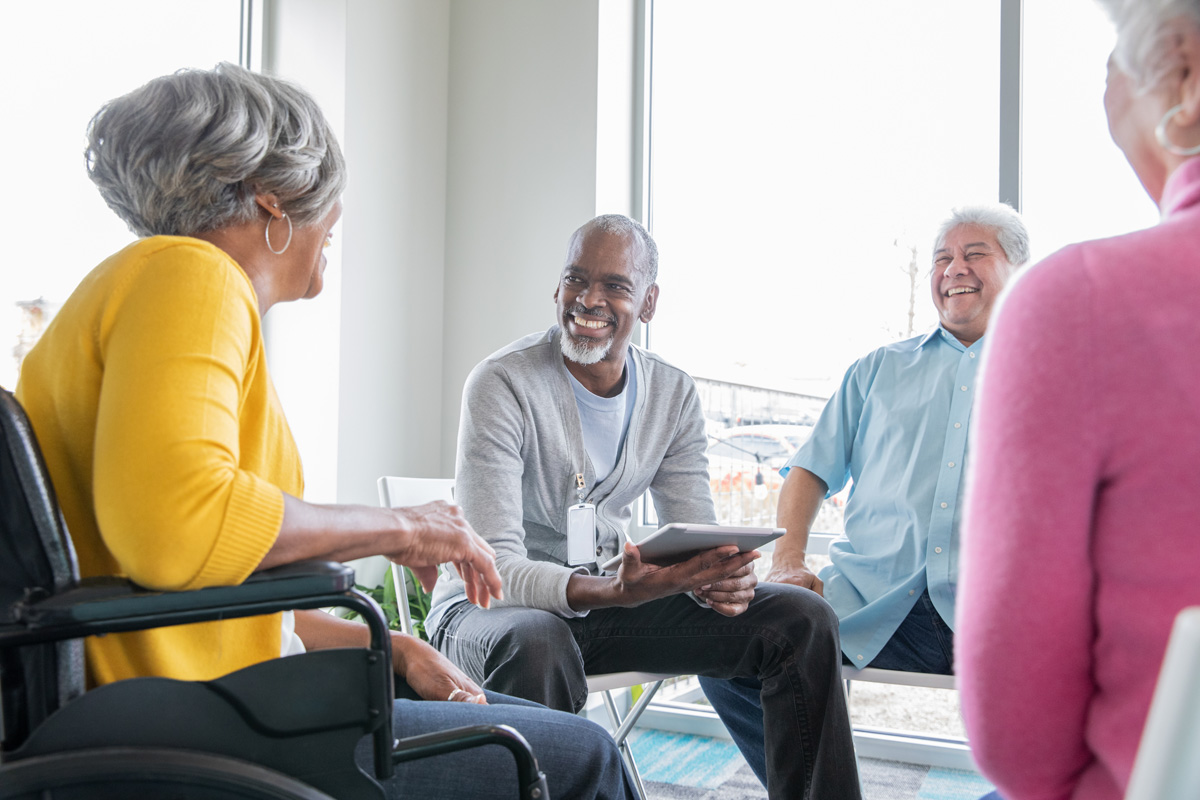 Steps to Healthier Living with Chronic Disease
32
32 people viewed this event.
In partnership with the Kansas City Regional Arthritis Center at Saint Luke's Hospital and the University of Missouri Extension, the Living a Healthy Life with Chronic Disease Self-Management Program is being offered at the Thomas Eagleton Civic Center in Richmond, MO. The program was developed at Stanford University.
The program is highly participatory. Mutual support and success builds participants' confidence in their ability to manage their health and to achieve or maintain active and fulfilling lives.
Are you living with a chronic condition or on-going health problem?
Do you care about or for someone who is?
Learn how to take control when you learn:
Techniques to deal with problems such as frustration, fatigue, pain and isolation
Appropriate physical activity for maintaining and improving strength and endurance
Falls prevention
Healthy eating
Better breathing techniques
Appropriate use of medication
Working more effectively with health care providers
Communicating with friends and family
Communicating with oneself
Communicating with the health care system
Action-planning, problem-solving, decision-making
The workshops meet once a week for two to two and one-half hours, for 6 weeks.
Materials participants receive are the "Living a Healthy Life with Chronic Conditions," book, and Relaxation for Mind and Body CD.
Spouses, caregivers, etc. are welcome too.
REGISTRATION REQUIRED:
Call Pat Mills at 816-470-5808 or
Email: raycoseniorcenter1@yahoo.com
Register by April 3, 2023
This is a 6 week Class which meets on Tuesdays
9:00 am – 11:30 am
April 4, 2023 through May 9, 2023
Thomas Eagleton Civic Center
1015 W. Royle Street
Richmond, MO